Developmental Psychology Degree Programs and Online Schooling
Find Programs in Developmental Psychology
What can you do with a Developmental Psychology Degree?
The psychological concepts that explain a baby's fear of unfamiliar people are not the same psychological concepts that explore a college student's struggle to select a major or a senior citizen's feelings about their progressive loss of independence. People at different stages of life need different care and treatment from mental health professionals, which is at the core of developmental psychology.
As a development psychology professional, you can improve life for a specific demographic group by studying the influences and issues that most heavily affect them.
A recent longitudinal study from Brigham Young University followed almost 500 teenagers for three years, analyzing their TV watching patterns and their beliefs on bullying (2016). The study found that teenagers who watched shows focusing on relational aggression were more likely to exclude or bully their own friends years later (Education Week , 2016).
A variety of schools offer developmental psychology programs at different levels of education. Learn more about this specialty, then contact online and conventional programs to find the right school for you.
Online Programs in Developmental Psychology
There are many kinds of online degrees in developmental psychology, ranging from the online bachelor's in psychology degree with a specialization in child development to the online master's in leadership development and coaching. Some programs, like the bachelor's degree, are general, while others are specific. For example, some schools offer online graduate certificates in specific areas of developmental psychology.
The structure of online developmental psychology programs differs depending on the type of degree sought. However, most programs include courses on theories of child development as well as courses on how to apply those theories. Online master's programs in developmental psychology tend to have capstone requirements, such as projects or theses.
Choosing an online degree in developmental psychology may be more advantageous than choosing a face-to-face degree for students who have a great deal of work experience in the field of child development. Some online schools allow students to submit portfolios of prior work experience to fulfill class credits.
Online Developmental Psychology Degrees to Consider:
At Capella University, students can earn an online master's degree in psychology with a developmental psychology specialization. The program includes courses in child and adolescent development that range from prenatal development through the teen years. Courses include information in developmental psychology theories, application and research. The class culminates in an interactive project.
Purdue University Global's online bachelor's degree in psychology offers a child development specialization. Many of the courses in this program explore issues regarding children with special needs. For example, students take courses in speech development and disorders and exceptional-needs children. Purdue University Global offers credit for prior learning.
Finally, Walden University's online Master of Science in psychology with a specialization in leadership development and coaching instructs students in a different type of developmental psychology, focusing on how leaders develop. The program ranges from 54 to 61 credits, and can be completed in about one-and-a-half years.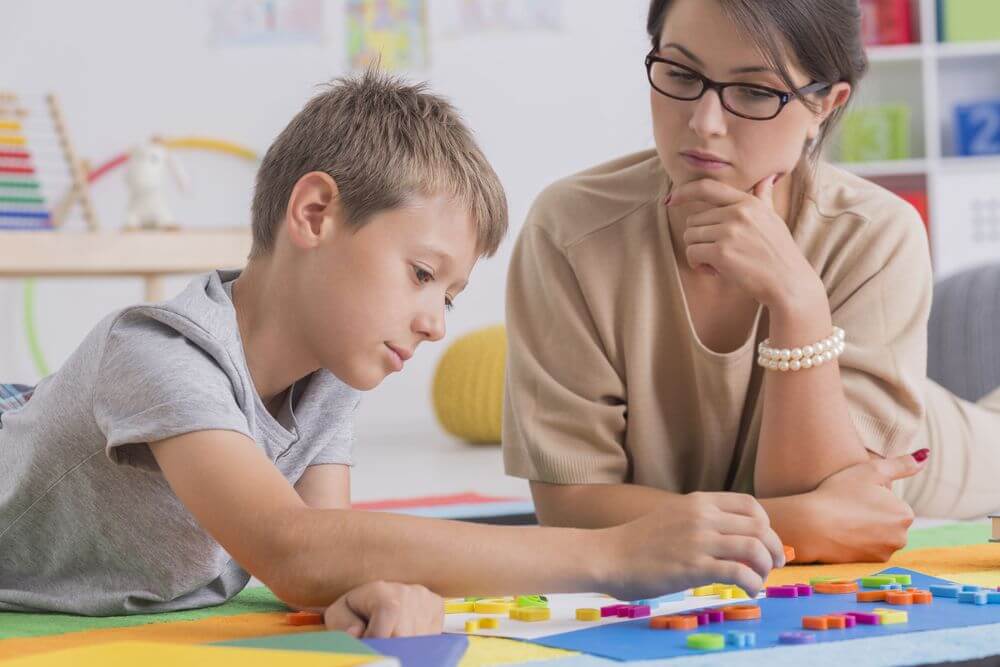 Introduction to Developmental Psychology Careers
Without knowing it, most people will, at one time or another, rely on the lessons of developmental psychology. Whenever parents gauge whether their children are meeting language-acquisition milestones, juries consider a defendant's ability to understand the consequences of criminal actions, or children express concern over their aging parents' forgetfulness, they are asking questions that relate directly to developmental psychology. If you have thought about these issues, and want to help answer them, you should consider a career as a developmental psychologist.
Useful Resources
Developmental Psychology Job Description
Developmental psychologists study the manner in which humans (and sometimes animals) psychologically develop throughout their lifetimes, attempting to understand the mechanisms that underlie development.
Developmental psychologists can pinpoint their interests along two dimensions: stage and type. Stages of development include infancy, childhood, adolescence, young adulthood, middle and old age. The principal types of development studied are physical (i.e., neurological), cognitive (thought processes), and social (emotions, interactions and personal identity).
Developmental Psychology Requirements
As undergraduates, candidates often major in psychology or a cognitive neuroscience. Graduate programs vary in their requirements concerning the specific undergraduate major. Typically, some collegiate exposure to psychology, biology and statistics is necessary. Graduate programs offer both master's and doctoral level degrees in developmental psychology, and usually require that candidates have taken the Graduate Record Exam (GRE). Developmental psychologists generally engage in research. Programs that offer clinical exposure in the form of patient care require a specialized course of study and supervised professional experience, which satisfies government and licensing requirements. There is no specific licensure for developmental psychologists, and those that aspire to a career in clinical practice often obtain licensure as clinical or educational psychologists.
Developmental Psychology Career Trends and Outlook
Developmental psychology may be the ideal specialty for you if you are intrigued by psychological changes throughout the lifespan, the psychology of people with different abilities, or the psychological issues facing people in a restricted age group.
By contributing to the body of research on a specific group of people or working directly with patients in that group, you can make great strides in this specialty and improve the future of mental health care.
This specialty has grown considerably in recent years, leading to an increase in research funding and greater attention given to developmental changes and theories. A study published in Developmental Psychology examined the phenomenon of the midlife crisis, finding that it is largely a myth and that people are more likely to see consistent increases in happiness throughout their lives (EurekAlert, 2016).
Compared to other psychological specialties, developmental psychology has a significant focus on research. With a PhD, you may become a postsecondary instructor and contribute to research. Postsecondary social sciences instructors claim an average salary of $70,740 per year, and this career path may see an additional 4,500 job openings from 2014 through 2024 (O*Net, 2017).
While answering the question "What do developmental psychologists do?" you may find that you can work with people in your area of research interest. If you specialize in the psychology of children, you may earn a PsyD and become a school psychologist. Job openings are expected to jump much faster than average (14%) by the year 2024, and current professionals report a median developmental psychology salary of $73,270 per year (O*Net, 2017).
Explore the effects of lifespan development on a person's psychology—take the first step and request information from developmental psychology programs below.
{{ school.SchoolName }}
See more programs
Additional Psychology Schools